Whether it's flooding from a hurricane, a power outage from a tornado or slippery roads from an ice storm, it's important to keep your eye on the sky. Stay alert and informed about the weather, and always be prepared to react if necessary.
National Hurricane Center Weather Map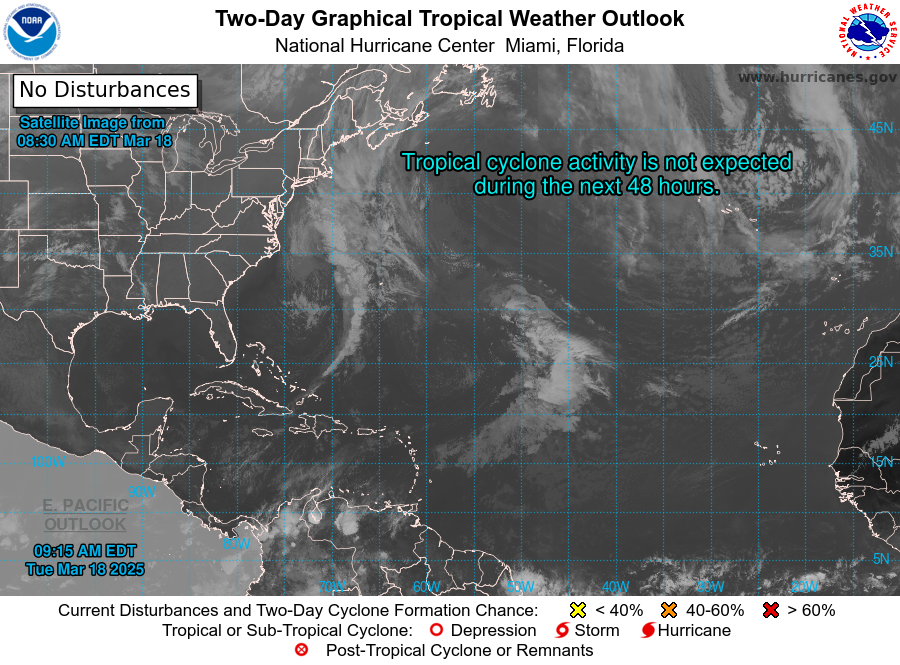 Just read the entire thing, I think I have an Associate's Degree in Meteorology know! Great write up! Mid-June update on the tropical Atlantic—likely quiet until early July https://t.co/XGB6aMKAeH via @SpaceCityWX
And now, Mother Nature turns up the heat in Houston

https://t.co/rbYuNRaRKc
In the first of a semi-regular series during the Atlantic hurricane season, @mattlanza provides a mid-June update on the tropics.

https://t.co/ikFhD8m40k
Load More...