Whether it's flooding from a hurricane, a power outage from a tornado or slippery roads from an ice storm, it's important to keep your eye on the sky. Stay alert and informed about the weather, and always be prepared to react if necessary.
National Hurricane Center Weather Map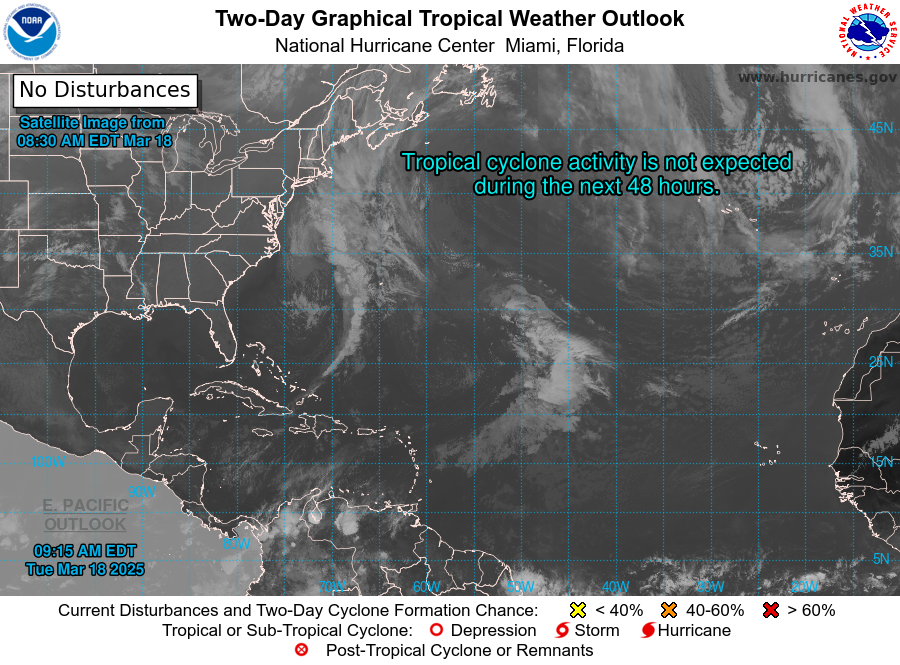 In a new post we discuss the complications of preparing for a hurricane during a pandemic in Houston. Taking a few steps now will help your family if the region is threatened.

https://spacecityweather.com/some-advice-on-evacuating-from-a-hurricane-during-a-pandemic/
He's clearly talking about hurricane season here. https://twitter.com/deshaunwatson/status/1291023974852427777
Some scattered storms are possible this evening across Houston.

https://spacecityweather.com/scattered-storms-possible-wednesday-evening-in-houston/
Load More...