Whether it's flooding from a hurricane, a power outage from a tornado or slippery roads from an ice storm, it's important to keep your eye on the sky. Stay alert and informed about the weather, and always be prepared to react if necessary.
National Hurricane Center Weather Map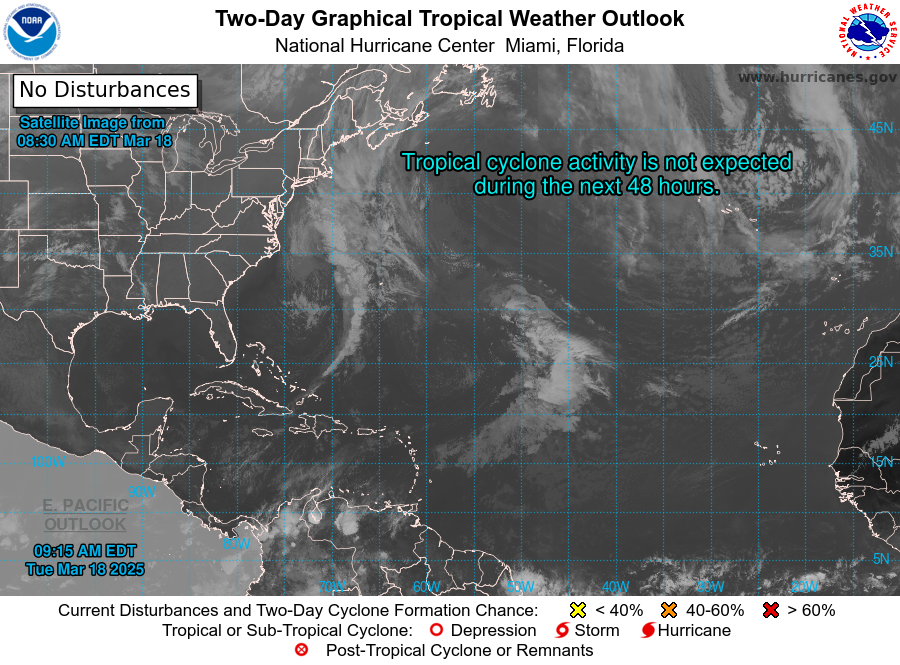 Another day of potentially heavy rain in Houston before more typical July weather returns.

https://t.co/wGwHVyyIB9
A quick Sunday update on #Barry in #Houston:
* Expecting rain/storms to develop this afternoon.
* Some locally heavy rain, perhaps up to 1-3" or so south & east.
* No serious issues expected, but keeping tabs.
* Slowly quieting down later Mon & Tue.
-Matt

https://t.co/erejT2ngXs
Load More...