Whether it's flooding from a hurricane, a power outage from a tornado or slippery roads from an ice storm, it's important to keep your eye on the sky. Stay alert and informed about the weather, and always be prepared to react if necessary.
National Hurricane Center Weather Map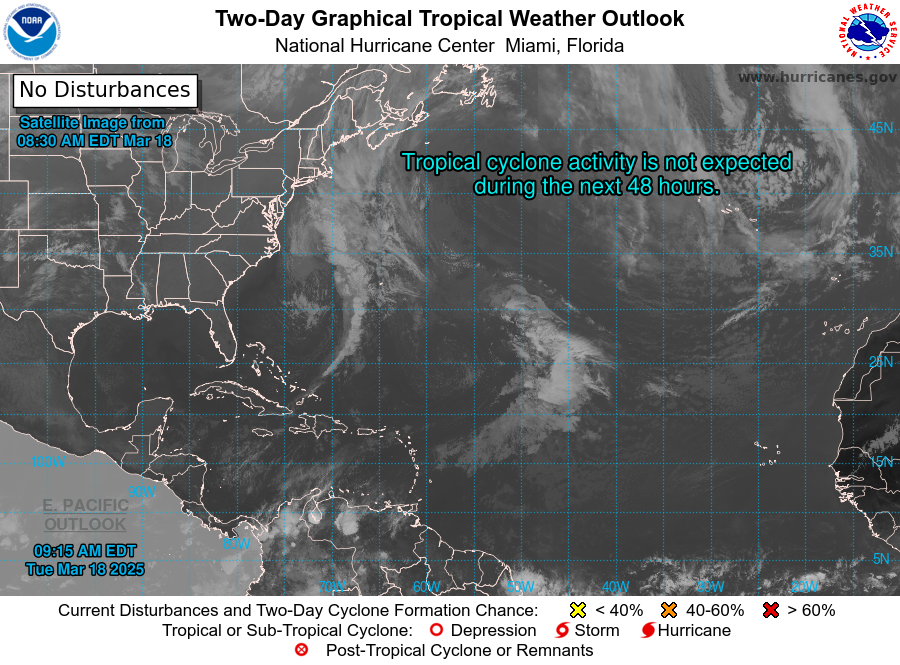 Looks like we've got several beautiful days ahead, but folks, summer is coming.

https://t.co/Q3iGAbyE2s @SpaceCityWX #HoustonTranStar
Latest high-res modeling shows most of the heavy rainfall will remain north/northwest of Houston tonight. It's the most likely scenario, but can't rule out heavier rains for the metro area.
Load More...