Whether it's flooding from a hurricane, a power outage from a tornado or slippery roads from an ice storm, it's important to keep your eye on the sky. Stay alert and informed about the weather, and always be prepared to react if necessary.
National Hurricane Center Weather Map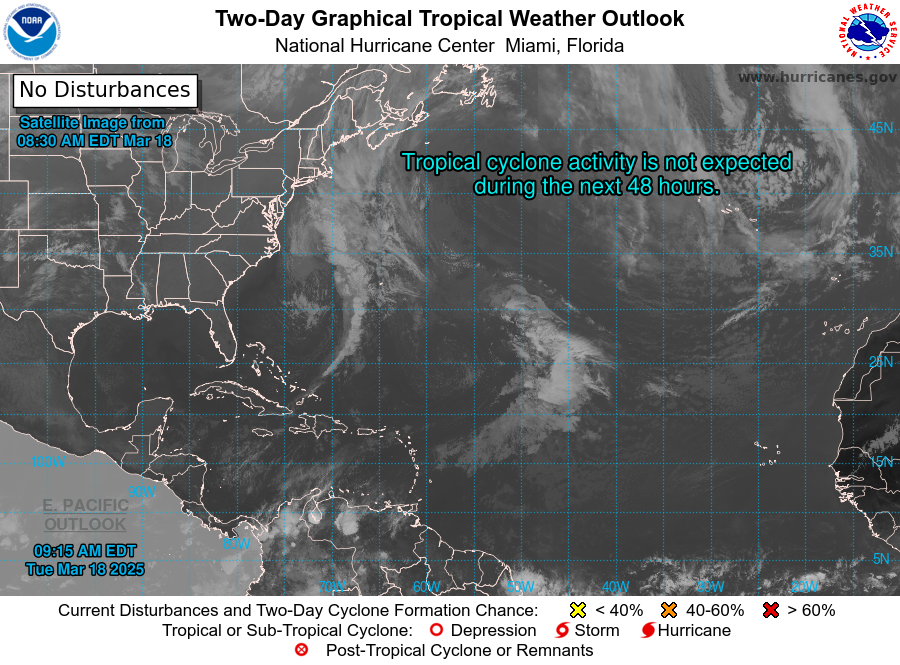 8:45pm Update: Main area of storms getting lined up west of Houston

https://t.co/7uv96Q9CLU
Load More...