Whether it's flooding from a hurricane, a power outage from a tornado or slippery roads from an ice storm, it's important to keep your eye on the sky. Stay alert and informed about the weather, and always be prepared to react if necessary.
National Hurricane Center Weather Map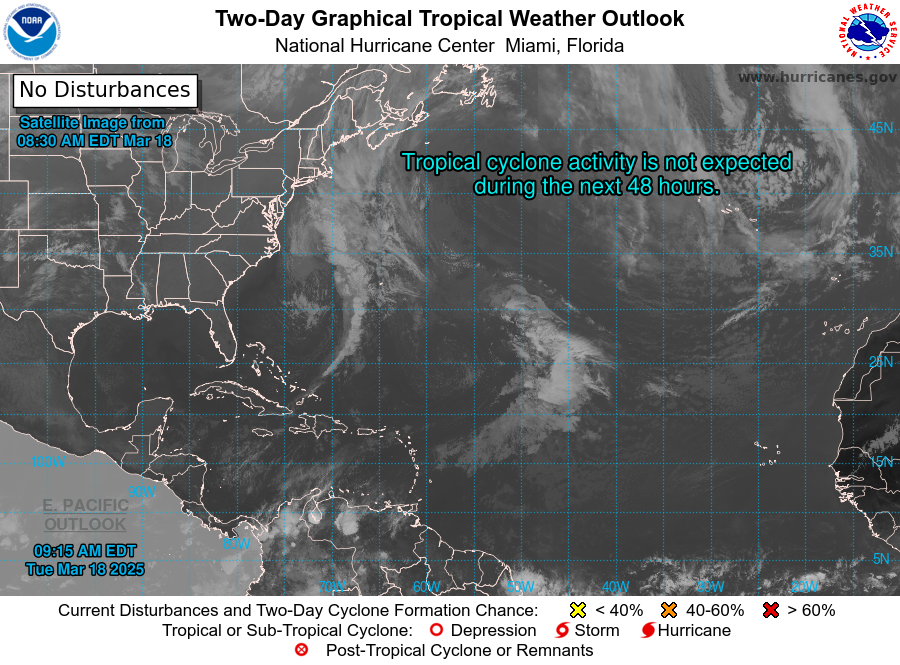 Houston will warm up through Wednesday, with some kind of front following Thursday. This should bring a healthy chance of rain with it.

https://spacecityweather.com/warming-up-through-wednesday-with-some-kind-of-front-thursday/
It's made for a rather dreary Saturday, but the Houston region picked up some much needed rain today. The organized stuff is clearing out now, and for most this probably will be it for awhile. Looking for the Sun? Maybe by Friday or so.
Those of y'all that follow @SpaceCityWX on Instagram, I just did a radar overview if you're interested. Just trying something new!

https://instagram.com/spacecityweather
Load More...